The Visual Communications Solution for Operations Teams
Communicate better with Venngage's professionally designed and easy-to-edit templates to ensure that your processes are clear and understandable, and that you are setting yourself up for success and impact.
"I can't imagine not using Venngage. It's like asking how would you type up a document without a word processor? Venngage is unique in that it's more capable than similar applications, but very easy to use compared to more sophisticated solutions. It's in its own category."
Arun Raman, Change and Learning Consultant at BaptistCare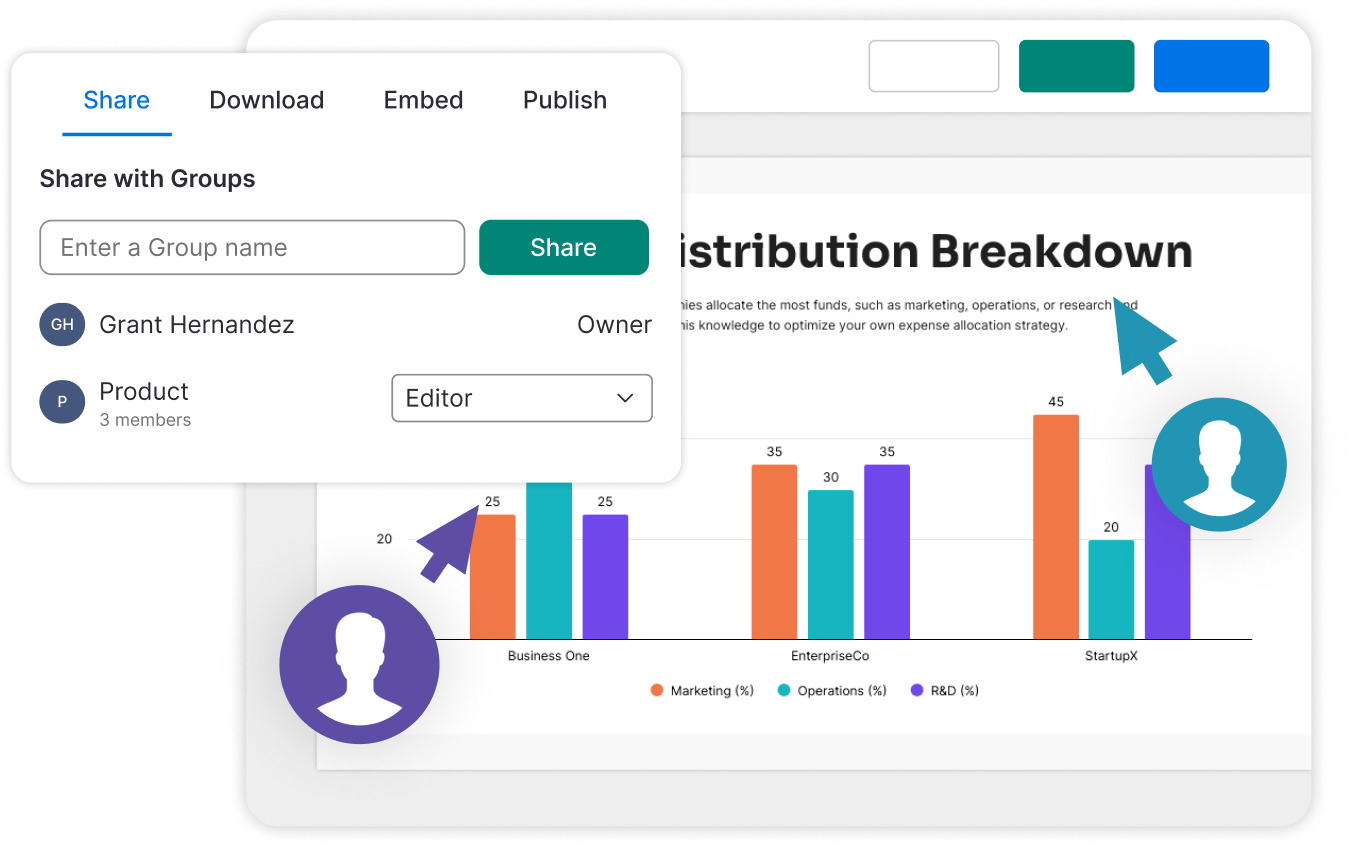 Encourage team communications to flourish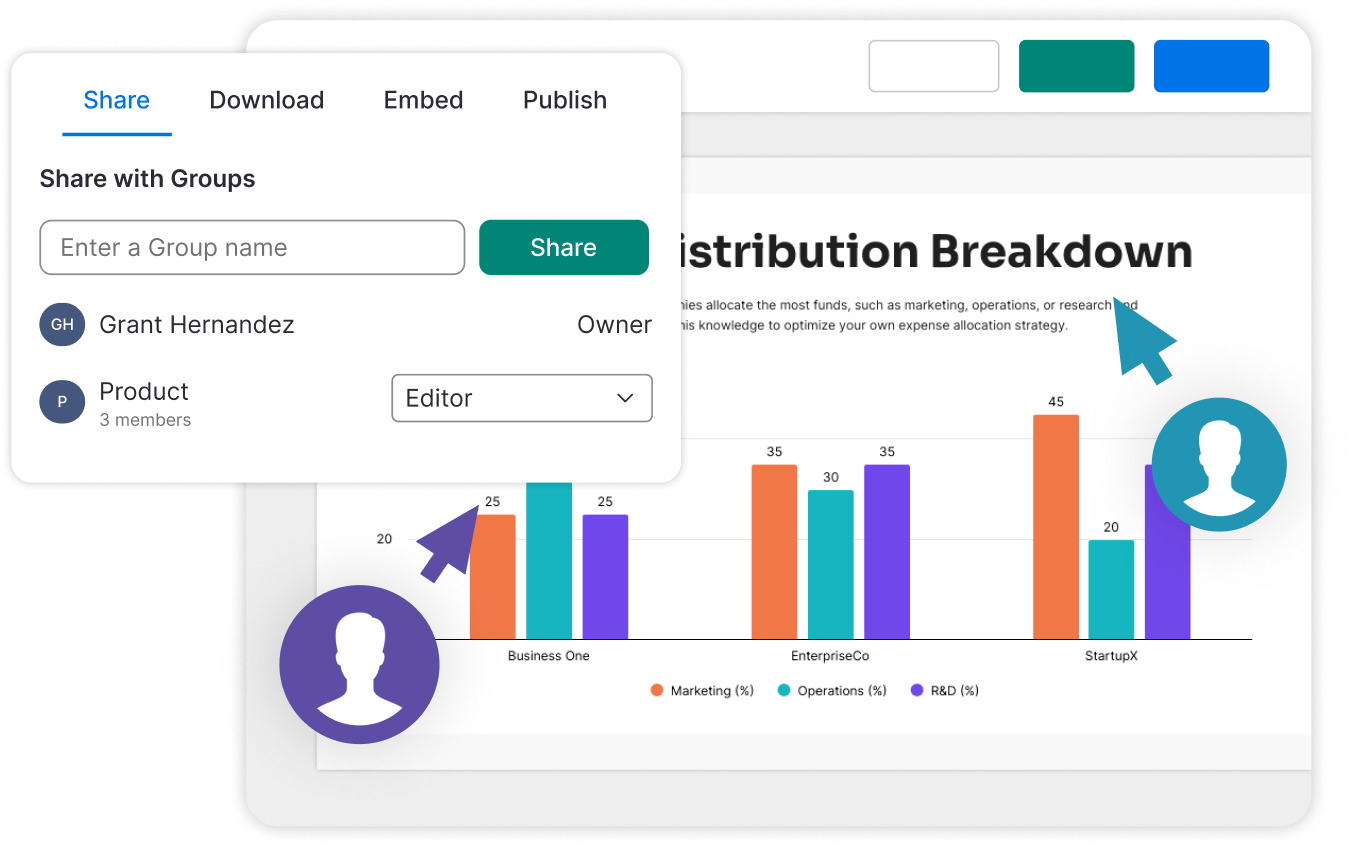 Create informative and engaging graphics using our templates. Use visuals to simplify complex ideas, facilitate clearer and faster communication and foster dialogue among employees. Our easy-to-use design tool is geared towards those who want to create head-turning yet informative flyers, brochures, newsletters, and infographics without worrying about their design aspect.
Professional designs without a designer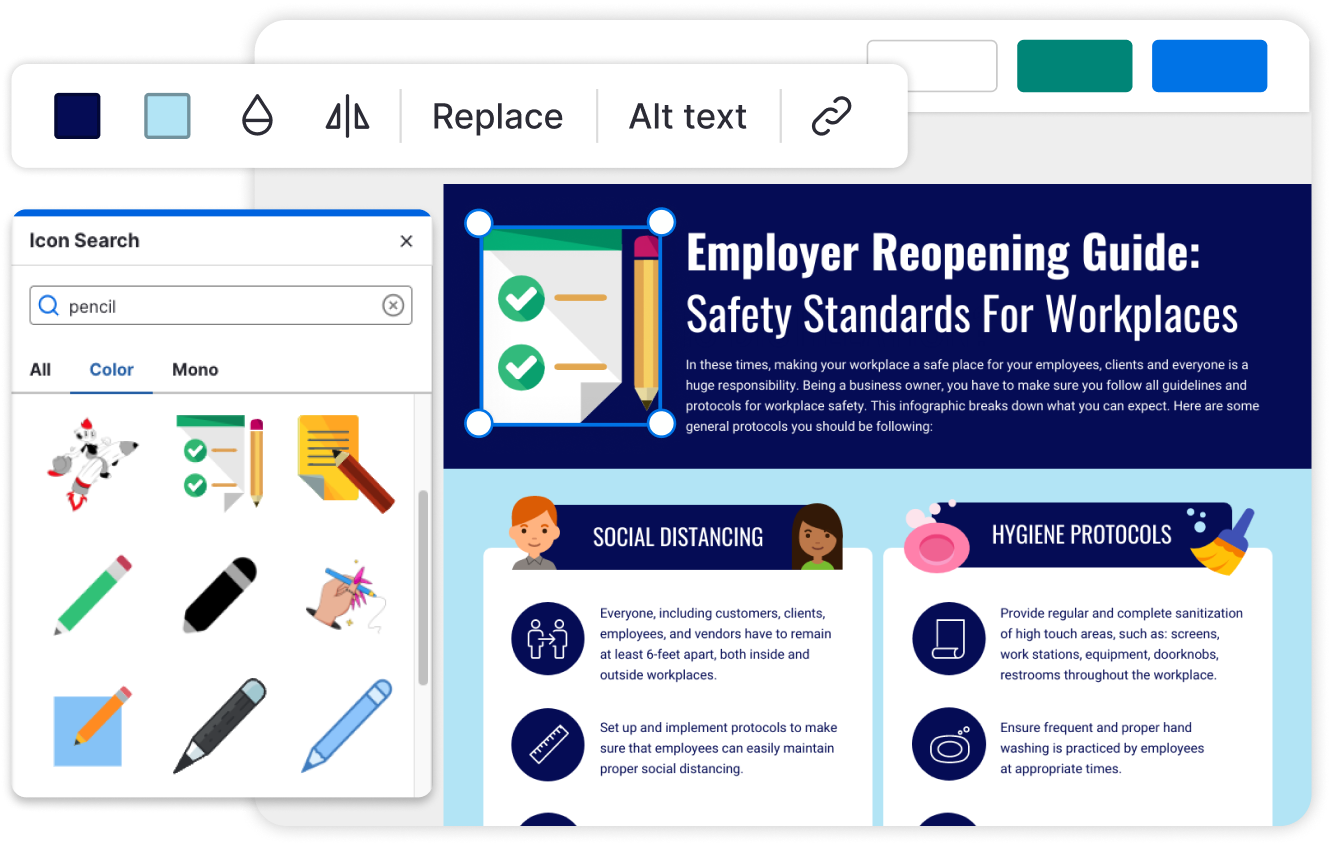 Harness the power to produce custom-tailored, high-quality visual-based communications swiftly and at no cost. The need for a certain caliber of design in the professional field cannot be understated, and our vast library of premade, skillfully composed templates is sure to meet those needs, whatever they may be. Choose from a wide array of categories and pick according to operational requirements.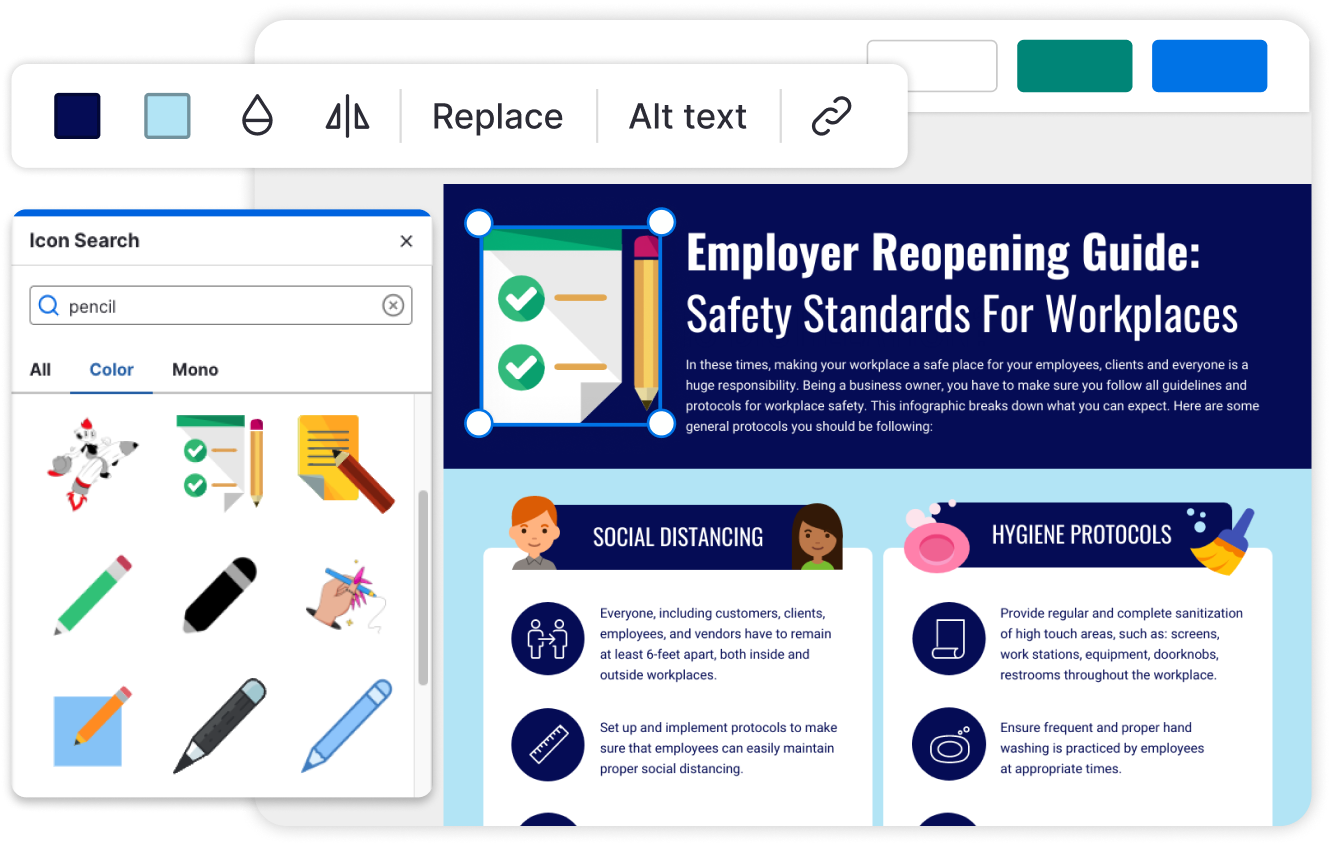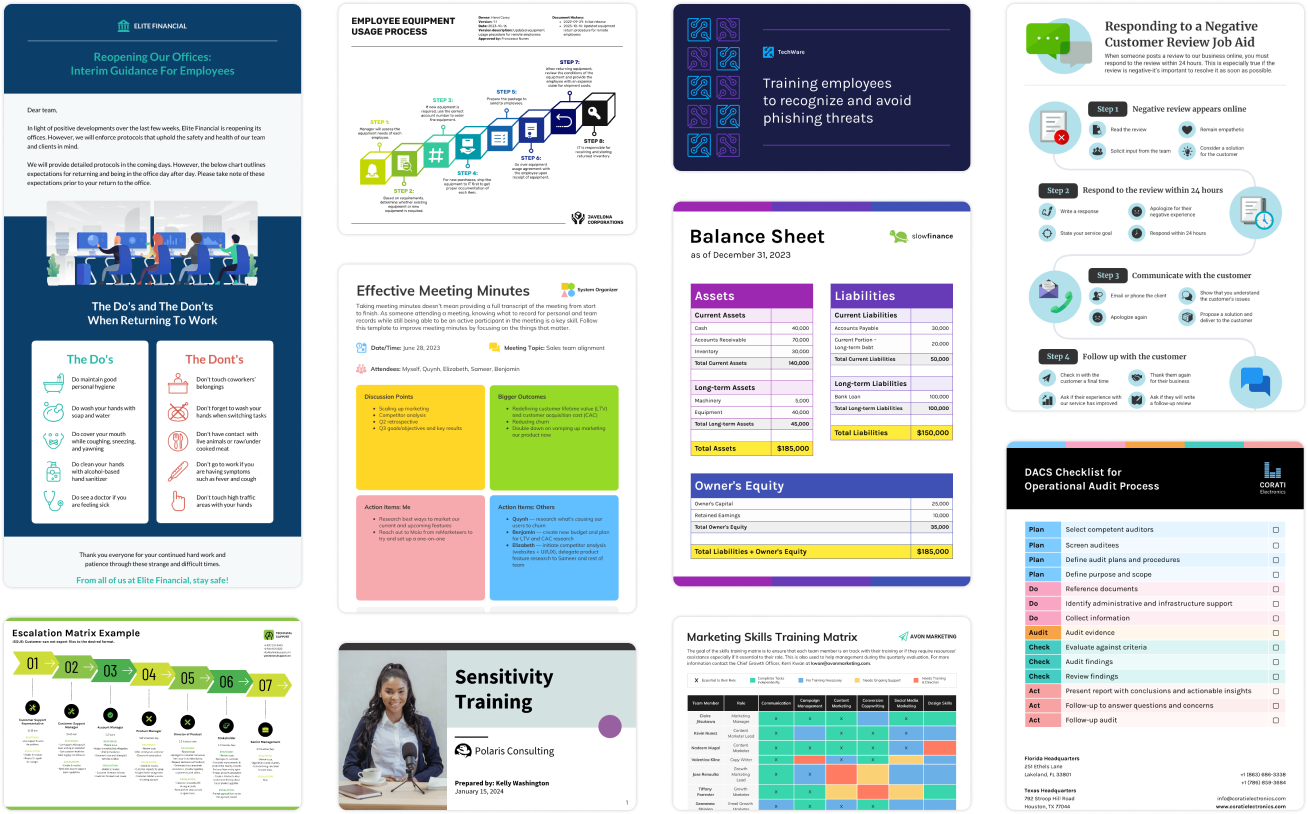 Communicate processes clearly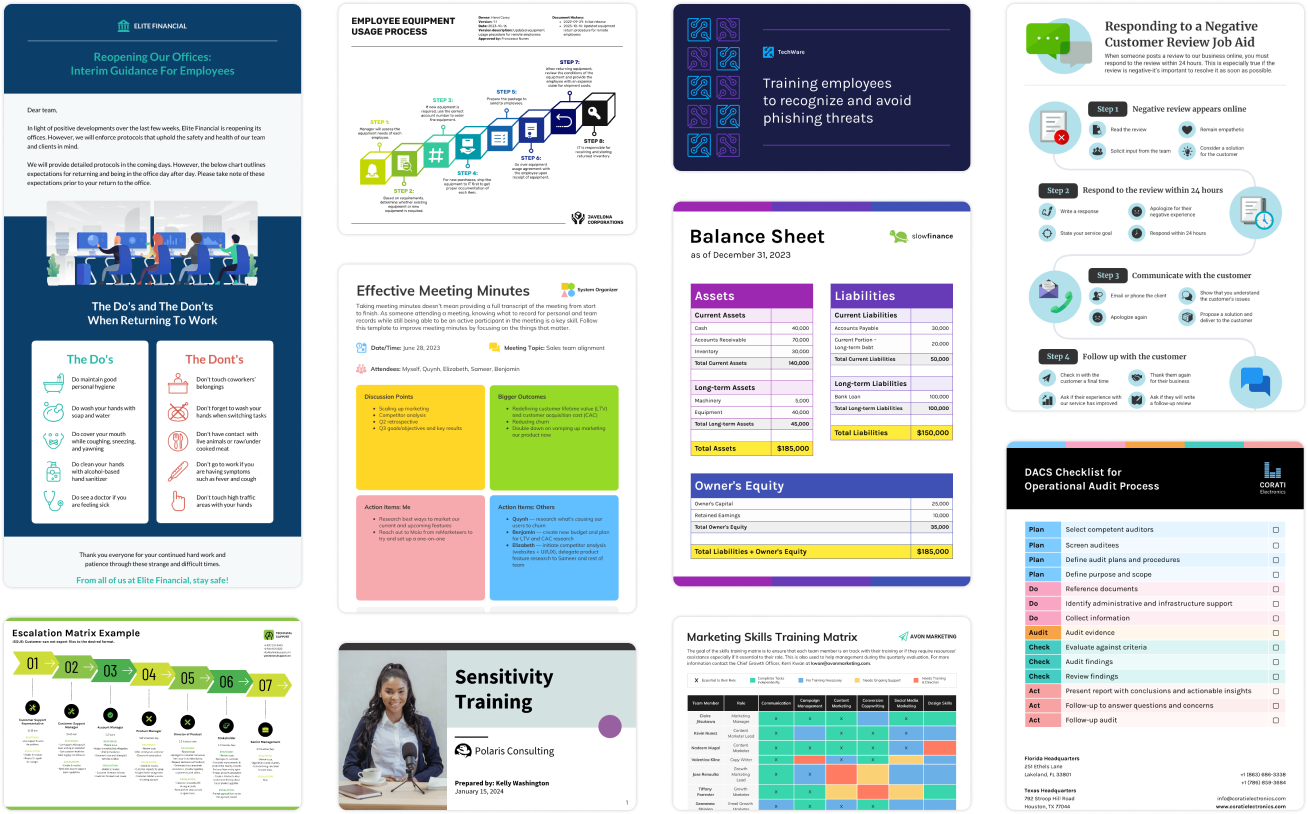 Strong visuals are a cornerstone of operational communications due to their brevity and simplicity, which helps eliminate any possibility of confusion. Create eye-catching ones using Venngage's well-designed templates to properly communicate processes within your organization. Use clear and compelling graphics-based material which everyone can understand without fail.
Boil complex key ideas into digestible visualizations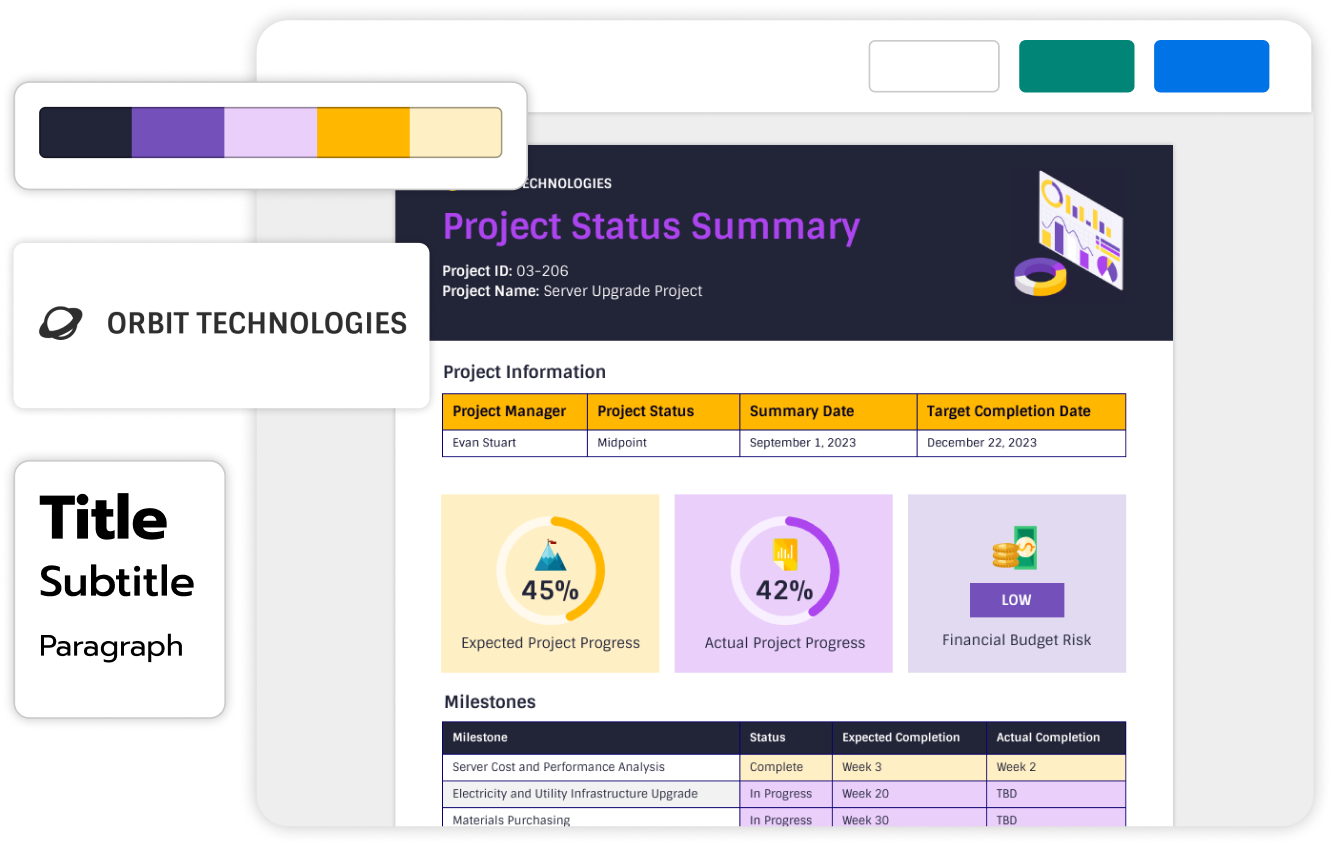 Create equally appealing and digestible content that everyone in any company can understand by taking advantage of the power of data visualization. Turn convoluted batches of data into actionable points using infographics, schedules, maps, checklists, or even charts. Our infographic maker also allows for a more versatile presentation, granting more space for more information without sacrificing brevity nor accuracy.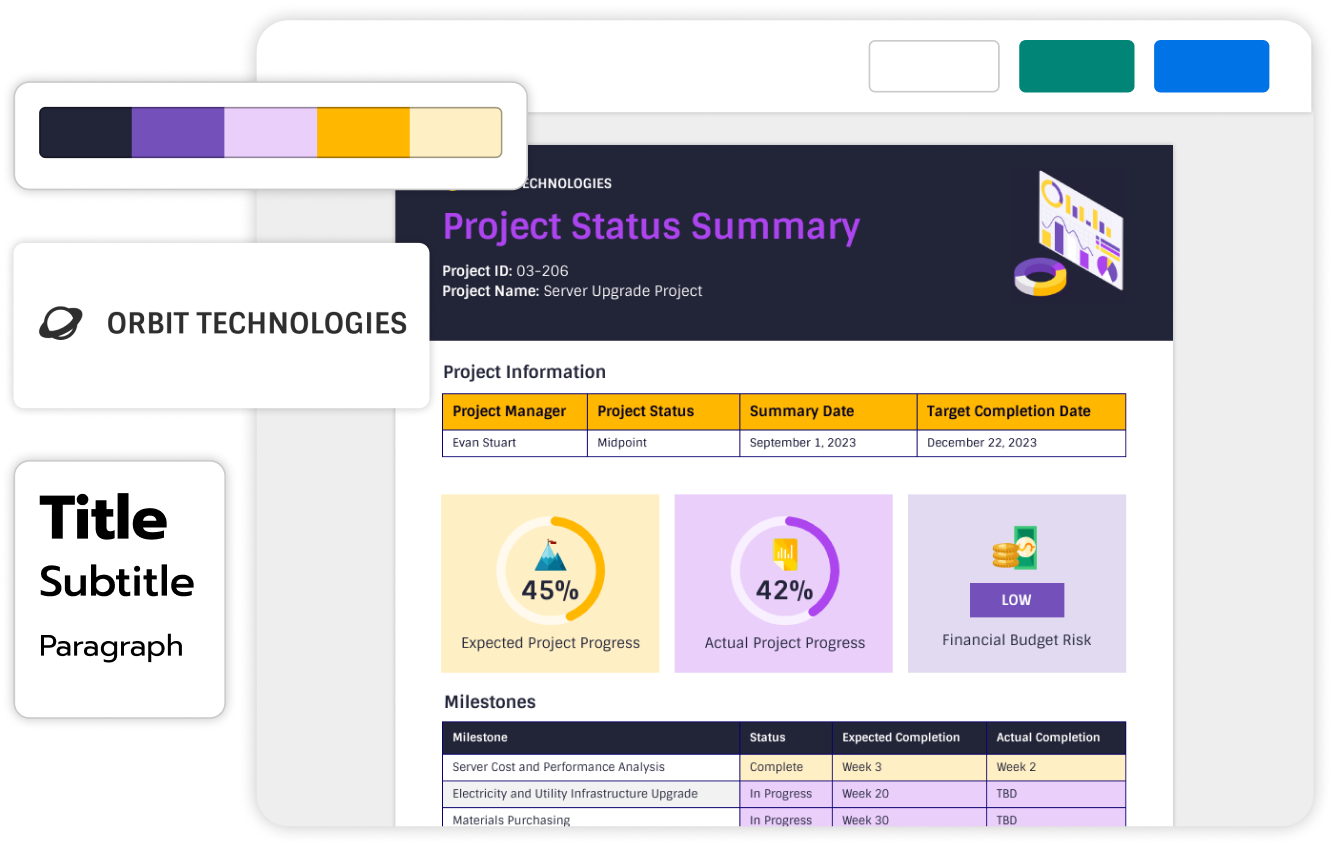 Click to get started with one of our easy-to-use operations templates
FAQ
What is operational communication?
Operational communication can be defined as the processes or policies enacted by a company to encourage the transmission of pertinent information between personnel or departments. Essentially, it occurs any time employees exchange ideas related to the business.
It is also a process in which ideas within a company are disseminated, improved upon or discussed openly. The aim is to garner actionable feedback from everyone to better reach the overarching business goal.
In what forms do operational communications come in?
Operational communications can come in two forms: written or oral. The former is partly more popular with more advanced settings, while the latter is better reserved for more casual conversations or for things that will be put into writing later on—as keeping a record is paramount to any business operation.
How does one communicate effectively in the workplace?
The main idea behind effective communication in the workplace lies in how accessible all channels within a given company are. Not only must information be free to flow from top to bottom as is tradition, but it also must not encounter resistance when moving across departments, between functions, and even differing teams.
Proper policies should also be erected for this endeavor. And while things like email or instant messaging make things easier and more personal, the way these tools are used should also be taken into account. For example, enacting policies that encourage the reduction of unnecessary meetings, or policies that don't allow for excessive personal communications within work hours, are paramount to ensuring the workplace remains a well-oiled machine.
In addition, people naturally tend to take the path of least resistance, and so it stands to reason that effective business communications should do the same. Unnecessary complexity and irrelevance may bring in unwanted side-effects such as confusion and general disengagement, which will definitely impact business operations negatively. That said, one of the best ways to ensure communications are effective is to make them simple, short, and easy.
Find out what other professionals think about Venngage
"I discovered Venngage when I was in need of custom infographics. The editor is simple and very user friendly. Definitely the enormous amount of templates available to build on is helpful. My team has already used over 150+ designs in a short period of time."
"For a non-designer that needs easy design solutions, this is the top product! It helps with easy customization options, branding toolkits, and great options for sharing designs. Easy interface, pretty intuitive design and user experience. Love features available and responsiveness of customer service."
Venngage for Operations Teams
Venngage Operations and Procedures Resources
Set yourself up for operations success with Venngage's in-depth guides, resources, and webinars to create engaging, professional, and beautiful visuals. Why not get started with some of our most useful communication and visuals resources:
Trusted by