The Simple Design Platform for Project Managers
Build better processes with Venngage's professional, easy-to-edit templates for project communication management plans and roadmaps.
"Before Venngage, the challenge in this industry was that if you wanted to create something like an infographic or diagram, you'd have to go to someone that would do it specifically for you. That was expensive and it took a lot of time."
Keld Jensen, Business Negotiation Expert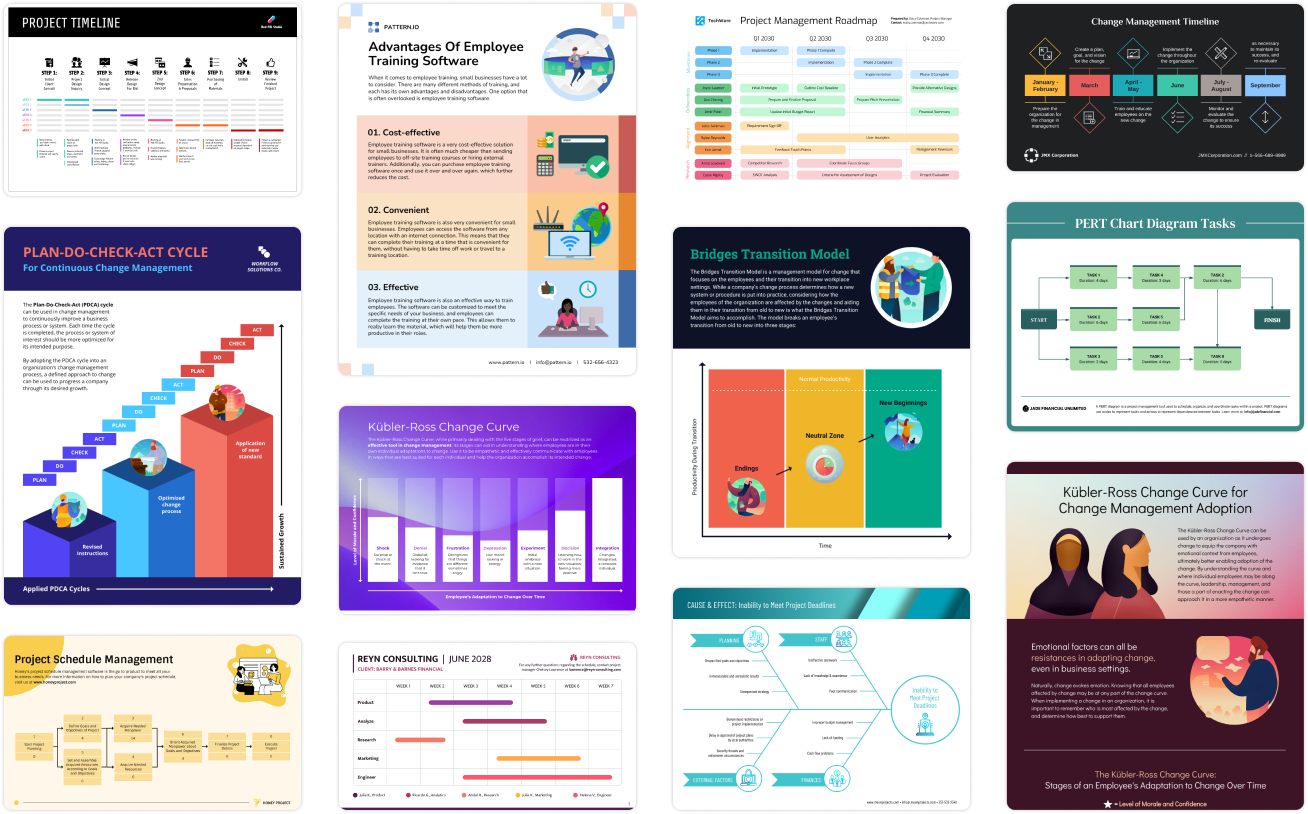 Bring project processes to life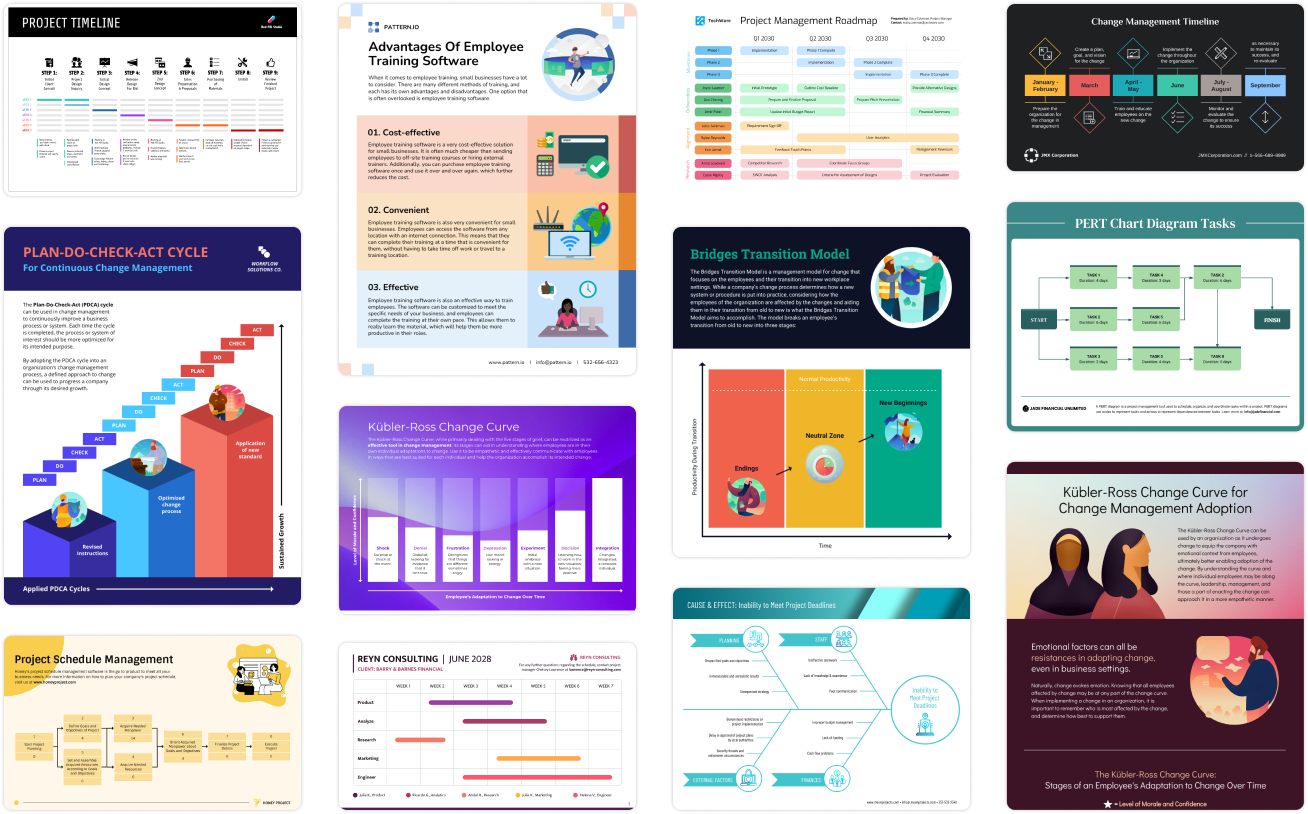 Project management includes numerous moving parts. Instead of relying on complicated process documents, improve project communication management by using engaging plans, infographics, diagrams, and more.
Create consistently branded communications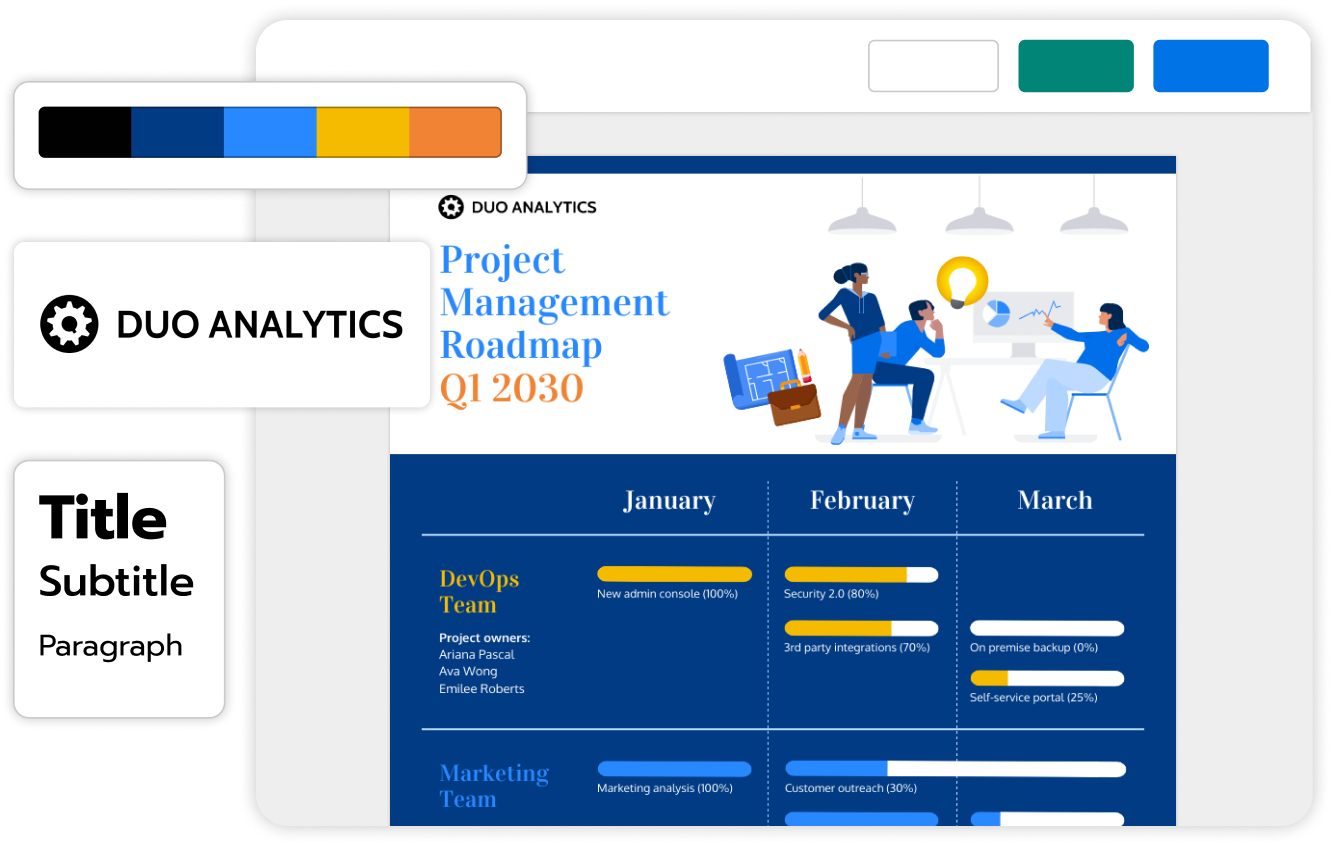 Create a memorable brand style that aligns your project with your client's and your brand. With features like My Brand Kit, you can easily brand your designs. Design plans, roadmaps, infographics and other visuals that are instantly recognizable to your audience.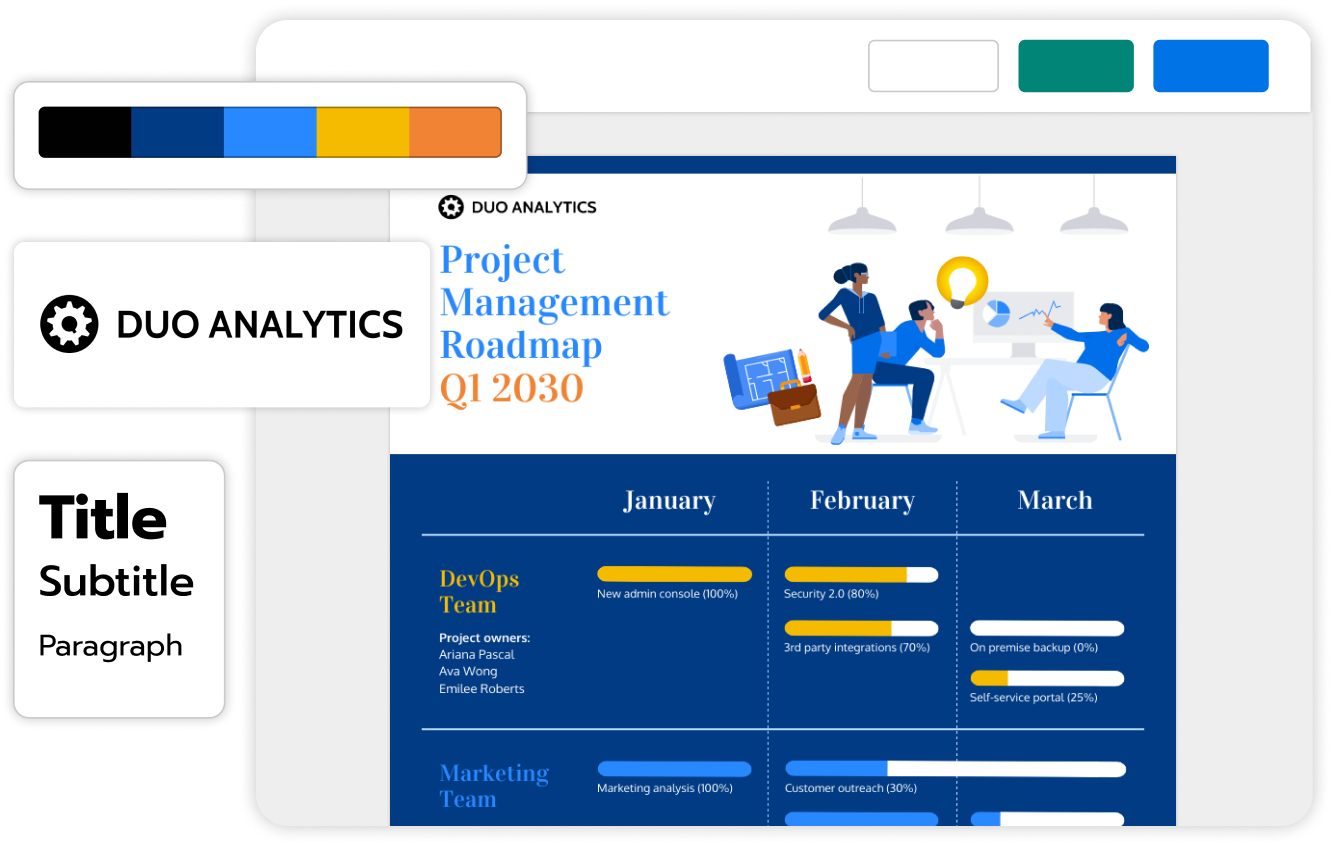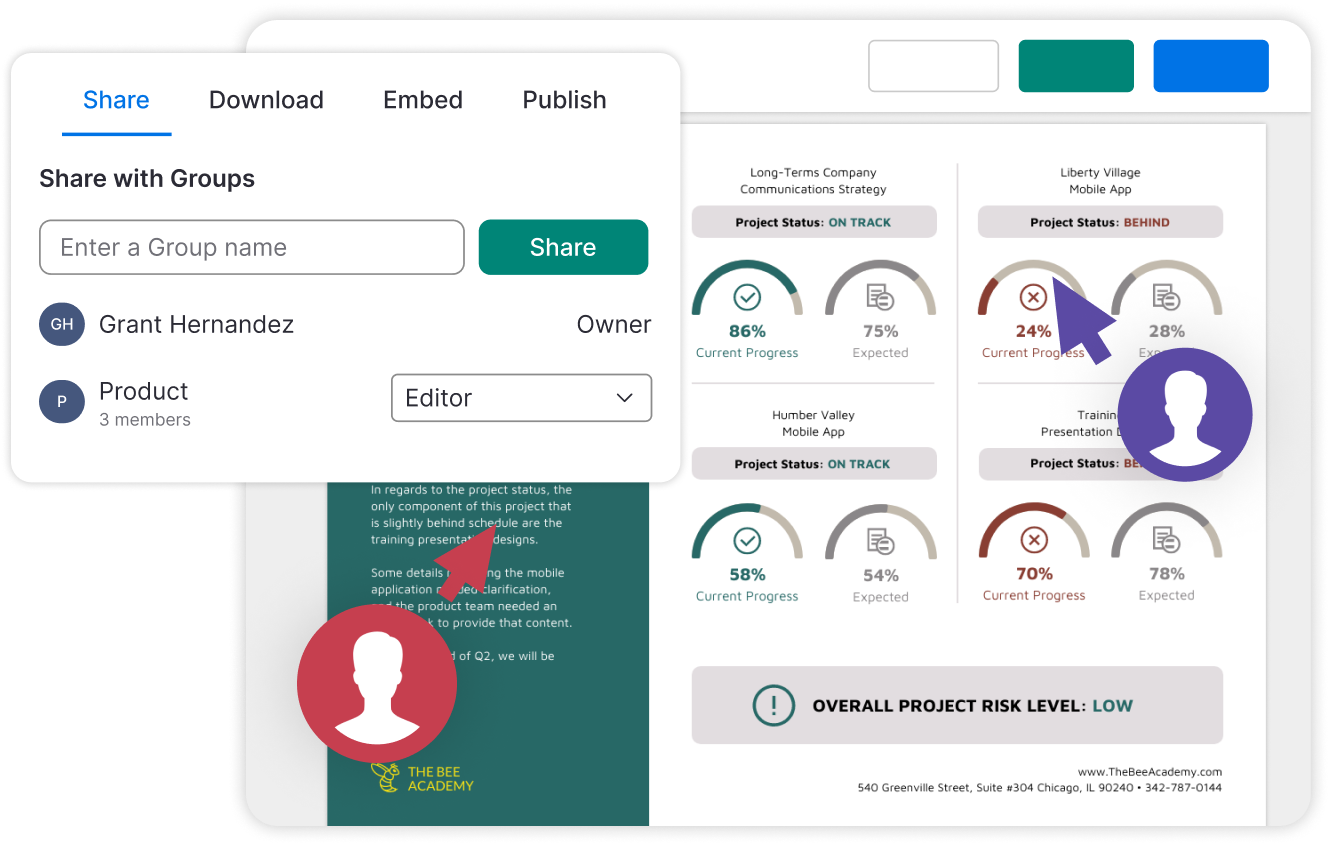 Stand out from your competitors with visuals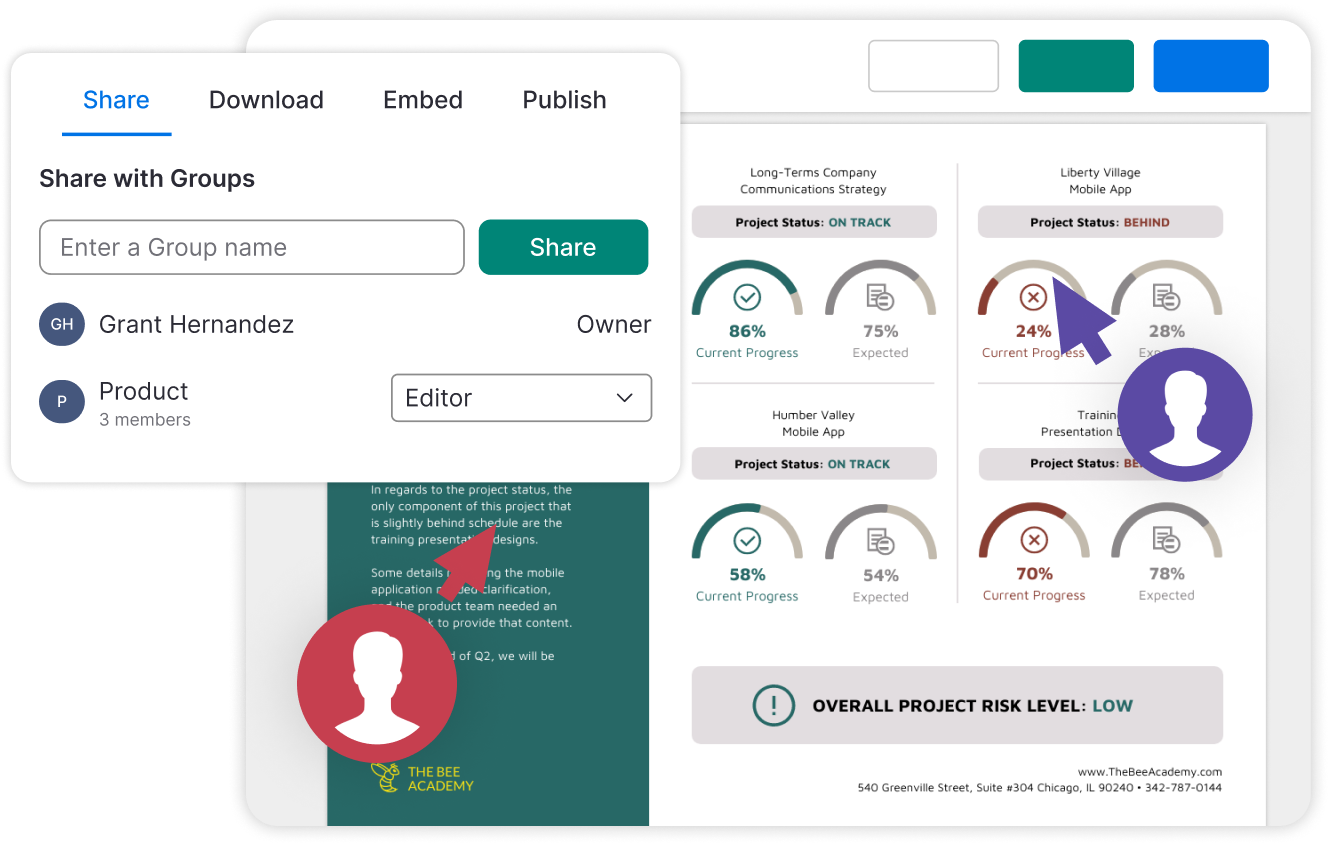 Make a name for yourself in a crowded client market with professional visuals, without needing a designer. Pick from 1000s of engaging project templates created by our expert in-house designers and use Venngage's drag-and-drop editor to quickly customize your content.
Visualize the process start to finish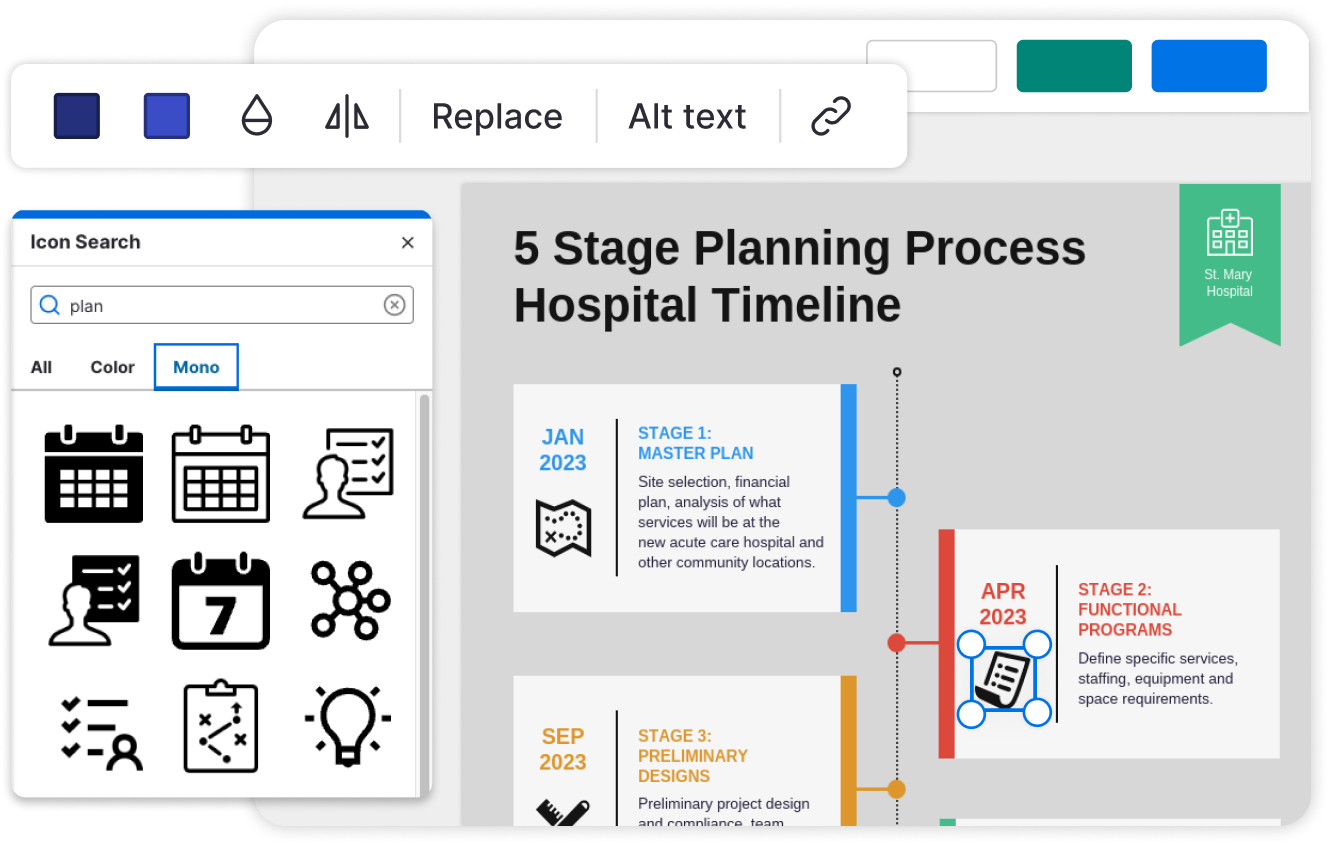 Create compelling timeline infographics and Gantt charts to ensure that everybody knows what to expect and when. Use icons, colors, and connectors to guide your team and suppliers through complex processes.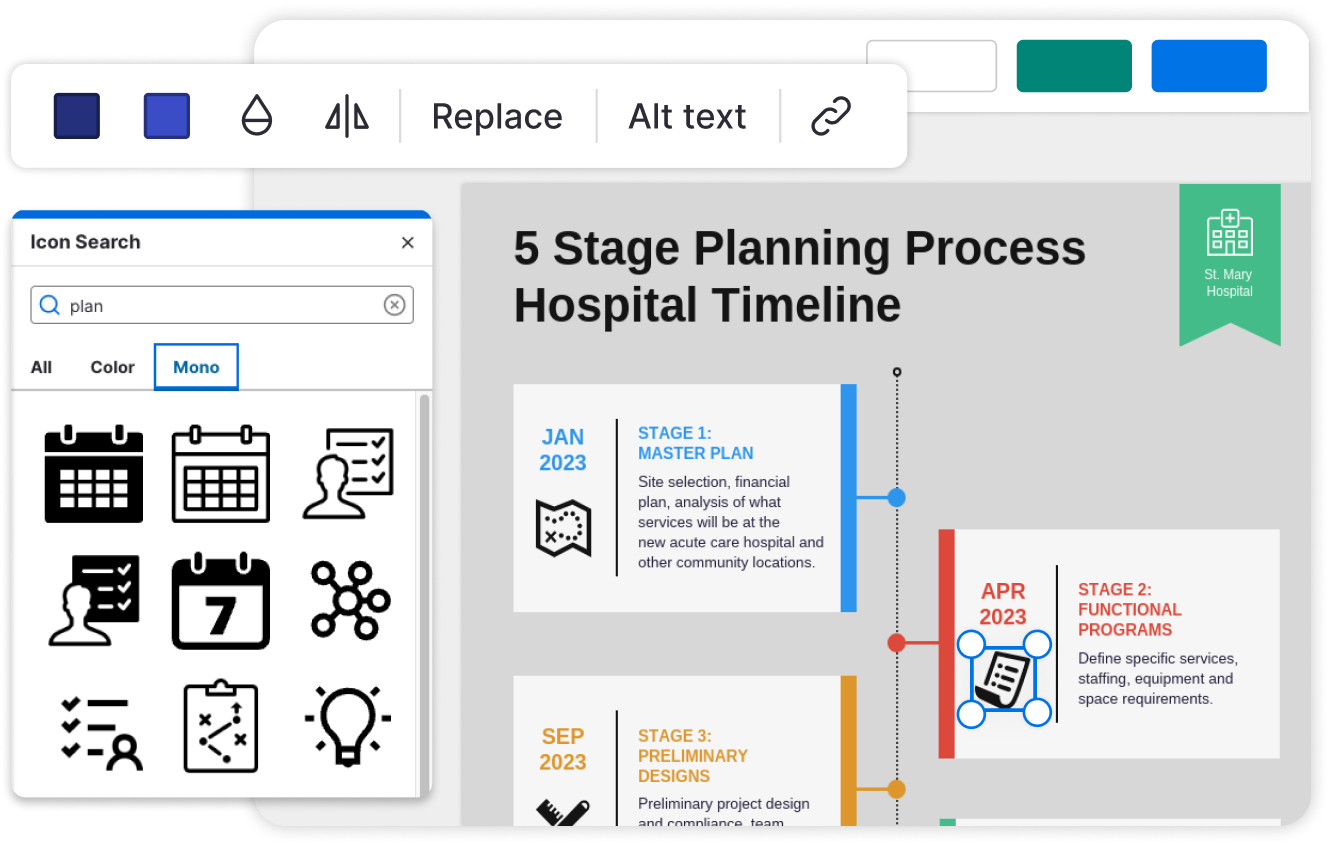 Click to get started with one of our easy-to-use templates
FAQ
What is a communication management process?
Communication management is the process of setting, executing, and tracking messages sent during the course of a project. Once project managers decide on the goal of their project, they need to communicate it to their teams, vendors, and suppliers to implement and execute the project plan. There are numerous project management communication strategies that managers can employ including using visual communication, chat tools, online or in-person meetings.
Why is communication management important?
Project management involves multiple team members, both within the organization and externally. It can get complicated to keep everyone aligned with the goals and objectives of the project as well as every new step and change. To avoid missed deadlines, overlapping work, and to foster an environment of trust and productivity, everyone involved in a project needs to keep an open line of communication. That is why a communication management plan is needed before embarking on a new project.
How can you design communication management documents using Venngage?
Venngage offers a variety of communication management plan templates that will make project managers' jobs easier. Create timeline templates with Venngage to strategize the project, share deadlines, and track changes and progress. Design infographics to visualize project planning processes and communication management plans. Use Venngage's Gantt chart templates to keep the team aligned on deadlines and goals. See why Venngage is the ultimate solution for project managers by signing up today.
Find out what other professionals think about Venngage
"My team has already used over 150+ designs in a short period of time. The branding kit is also a fantastic addition - my company color palette is one click away - this allows for my team to use templates and brand them with our company colors to create continuity and consistency through the design process. Various categories available from in infographics, presentations, biz cards, maps, diagrams, white papers, brochures, newsletters, posters, logo, social media and so much more... they covered it all."
"The templates are amazing. They really help to spark creativity and are easy to adjust to my particular needs. And since they are constantly adding new templates, I can always find something that works well for my project. I also love the icon library. They are so many icons to choose from and 99.9% of the time I can find exactly what I need without looking at other stock image websites."
Venngage for Project Management
Venngage's Project Communication Management Plans
Let your projects thrive by using the many Venngage templates on offer. Design attractive and comprehensive visuals such as infographics, timelines, Gantt charts and roadmaps to keep your teams aligned so you can deliver your project on time. Get started with some of our most useful project management communication plan templates:
Trusted by