Design a perfect nonprofit infographic with Venngage's easy to use templates and help spread your message to the world!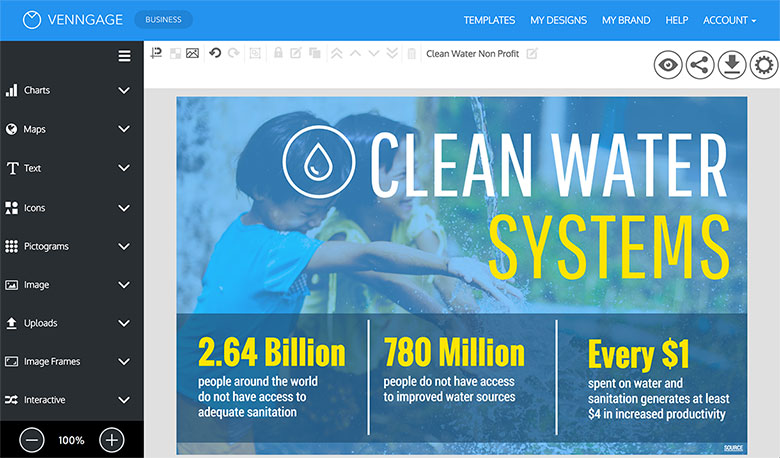 Inform donors, staff and more with a nonprofit infographic
A visually compelling nonprofit infographic is an outstanding way to introduce new people to your nonprofit. Or you can even create an infographic that informs donors, staff or other stakeholders who care about your cause already.
Whatever the situation, Venngage can empower you to create visuals that make an impact.
Create an informative nonprofit infographic in 5 simple steps:
Sign up for Venngage. It is free, so why not give it a shot!
Pick one of our professionally designed nonprofit infographic templates.
Add your important content, data, or images to your infographic.
Use our extensive library of icons, fonts and photos to make your infographic unique to your cause.
Download or share your finished infographic with the world!
Make your infographic or report unique, informative & fun by: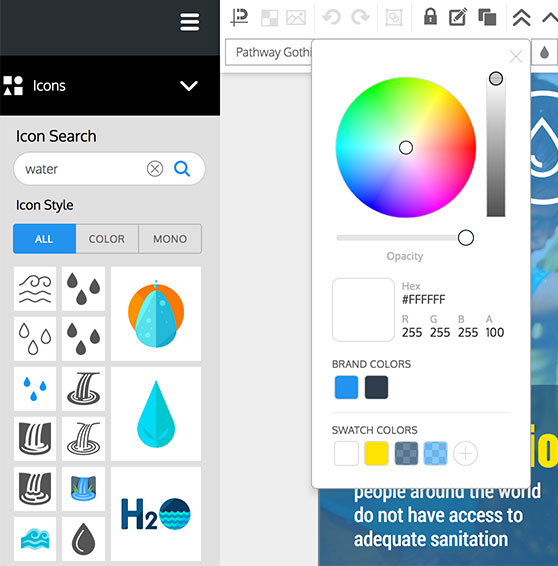 Adding Interesting Icons
Our library of over 10,000 icons offers visuals for a wide variety of topics to fit your specific needs.
Using Your Brand Colors
Keep your branding consistent across all of your infographics, reports and social media graphics by simply using our brand kit.
Selecting A Great Font
Choose from our library of diverse fonts, from the modern to the classics.
Uploading Your Own Images
If one of our photos, images or icons does not fit your infographic, you can simply upload your own!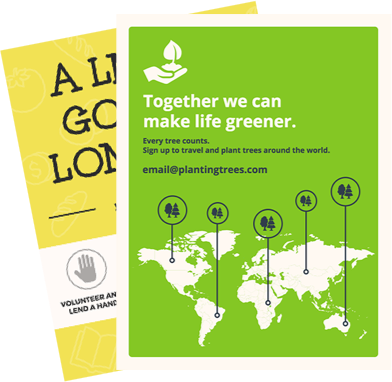 Use templates that are as flexible as your needs
You do not need a design degree to create a beautiful nonprofit infographic. All you need is a great idea and one of our fully customizable templates.

We are happy to offer hundreds of custom templates for a wide variety of needs--from data reports, to promotional posters, to social media graphics, and more. They are easy to edit, professionally designed and best of all, most are free to use. So what are you waiting for?
Include a graph or chart to drive the message home
Use a compelling graph or chart to show your audience how important your message really is. Graphs and charts allow you to highlight important data and make complex ideas seem simple.

You can show your donors exactly how that money is being spent, pitch an important client on a partnership, or inform your staff about how well that social media campaign went."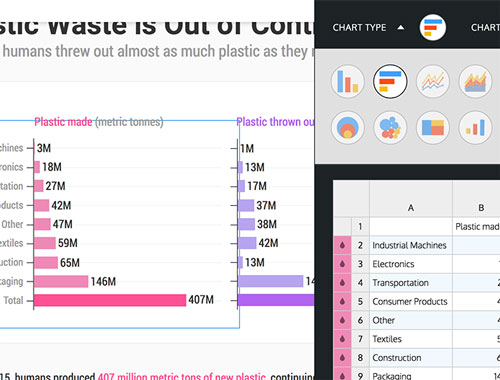 Save time with reusable templates
We know it can be frustrating to create the same nonprofit report, brochure or infographic each month from scratch. So save some time and your sanity by creating your own custom templates with Venngage's infographic maker.

You can speed up the design process and keep your branding consistent with custom nonprofit infographic templates. Plus, after you create a custom template, you can share it with your team so they can also use it to create something wonderful!"
Become your own design team
With our free and easy to edit infographic templates, you can truly become a great designer. To use Venngage, you do not need any experience, just a desire to create something beautiful for your nonprofit.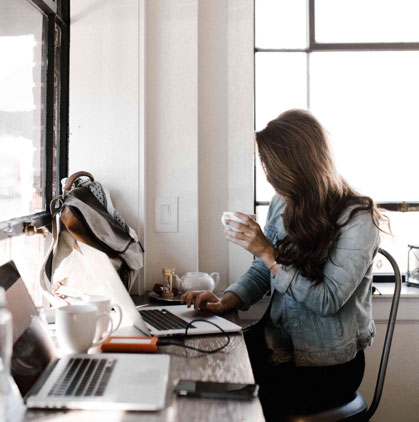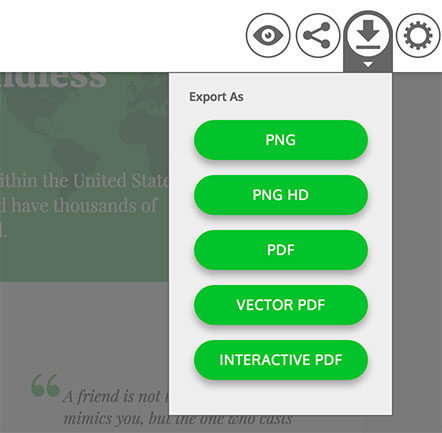 Share your infographic with the world
Once you have created an informative infographic for your nonprofit, it's time to share it with the world! With Venngage, that means you can either download your infographic, send it to your team or share it directly on social media.
Frequently Asked Questions:
How do I sign up for Venngage?
You can sign up for Venngage using your email, Google account or Facebook account.
Why should I use an infographic for my nonprofit?
An infographic is a great way to communicate with your donors, keep your employees informed, or pitch a partnership. Or if you are dealing with a mountain of data you can make it simple for anyone to understand with an infographic.
Can I download or share my infographic?
Yes! With a free account, you can share your infographic right from Venngage in a few clicks. To download your infographic as a PNG or PDF, simply upgrade to our Premium plan.
Did not find a template you liked? Sign up to be alerted about all the new templates here!
More Nonprofit Templates